OTTOcean IPTV is a prominent subscription service offering 20,000+ live TV Channels, On-demand videos, and sports channels. There is no official app for OTTOcean on the Google Play Store or App Store. Still, it can be accessed via external media players supporting Xtream codes or M3U playlist URLs.
You can purchase its subscription plans through its official website. With the right m3u Player, you can stream its content on Android, iOS, Firestick, Smart TVs, MAG devices, Enigma 2, and PCs. The added advantage is that you can get a free trial to check if the service is worth buying.
Why Choose OTT Ocean IPTV
Stream your favorite channels with up to 4K quality.
You can avail of its free trial to test the service.
EPG support to view the channel schedule.
Supported on devices like Android, Windows or Mac PC, Firestick, MAG, and Smart TV.
Has 99.99% server uptime.
Uses Anti-Freeze technology for a buffer-free streaming experience.
Gives technical assistance with 24/7 live chat support.
7-day money-back guarantee if you are not satisfied with its service.
Subscription Plans
OTTOcean offers a subscription plan based on duration. Also, you can avail of its free trial for a few days to test the service
| | |
| --- | --- |
| Duration | Price |
| 1 Month | $15 |
| 3 Months | $35 |
| 6 Months | $65 |
| 12 Months | $95 |
| 2 years | $165 |
| 3 years | $235 |
| Lifetime | $365 |
Why You Need VPN for OTTOcean IPTV
Even though OTTOcean offers an extensive library of premium channels, its legality is still questioned. It is always advisable to use premium VPN services like ExpressVPN or NordVPN to stay away from illegal online activities. Also, these VPNs can bypass geo-restrictions to stream content across the world.
OTTOcean IPTV – Sign Up Process
1. Visit its official website on any browser.
2. Scroll down to view the subscription plans.
3. Choose your desired plan and click Get Subscription Now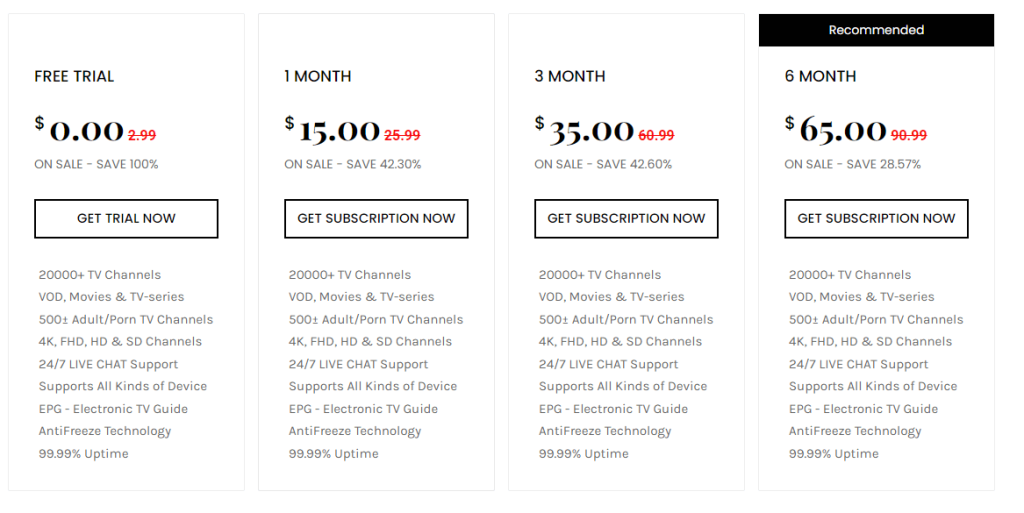 4. Enter your Device type and some other questions and click Continue.
5. Verify your plan and click Checkout.

6. Enter the billing details and choose your Payment Method. If you have any Ott Ocean promo code, apply it.
7. Now click Complete Order to get your subscription activated.
You will receive all the login credentials within 2 to 3 hours.
How to Stream OTTOcean IPTV on Android Devices
As mentioned above, there is no official app on the Google Play Store, but you can install a relevant IPTV player to stream its content.
1. Open the Google Play Store and search for TiviMate IPTV Player.
2. Choose the player from the search results.
3. Hit the Install button
4. Open the app to launch it on your device.
5. Tap the Add Playlist button to enter the M3U URL link provided by OTTOcean IPTV and watch your desired content.
Install OTTOcean IPTV on PC [ Windows & Mac]
1. Download VLC Player on your PC from its official website.
2. Launch the VLC app and click the Media option on the Menu bar.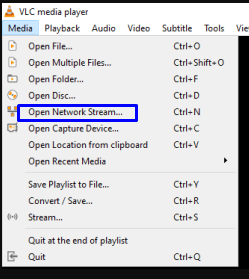 3. Select Open Network Stream from the drop-down menu.
4. Now go to the Network tab.
5. Enter the OTTOcean IPTV Playlist URL and click the Play button
How to Stream OTTOcean IPTV on iPhone
You can use a premium IPTV player called iPlayTV IPTV Player, available on the App Store.
1. Open the App Store and search for the iPlayTV IPTV player app.
2. Hit the Get button to install the app.
3. Wait for the player to install and click Open to launch the app.
4. Choose the Add Playlist option in the player.
5. Now, hit Xtream Server
6. Enter the details of the OTTOcean IPTV and click Save option.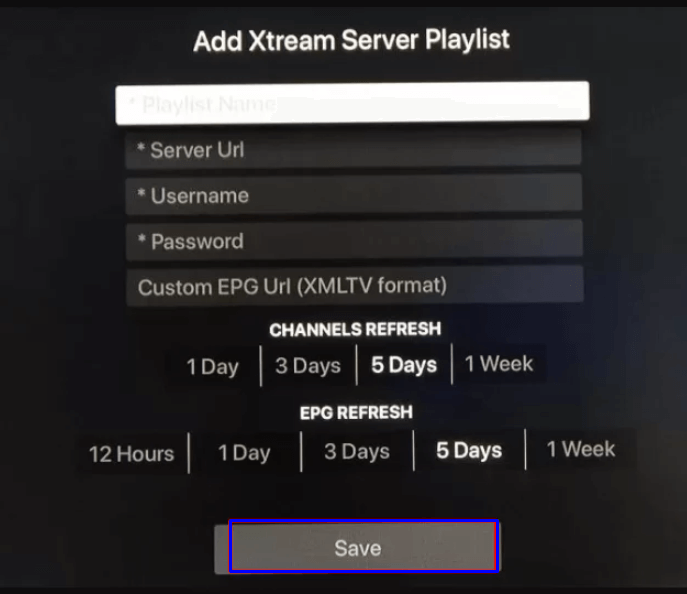 Install OTTOcean IPTV on Firestick
You can watch OTTOcean titles by sideloading Xtreme IPTV Player with a third-party app called Downloader.
1. Go to the Home Screen.
2. Search for the Downloader app.
3. Click the Download / Get button.
4. Once downloaded, go to Settings → My Fire TV → Developer Option → Install Unknown Apps → Enable Downloader app.
5. Open the app to launch it on your device.
6. Download the Smart IPTV Xtream Player from a trusted source.
7. Enter the Xtreme IPTV Player APK file in the URL box and select Go.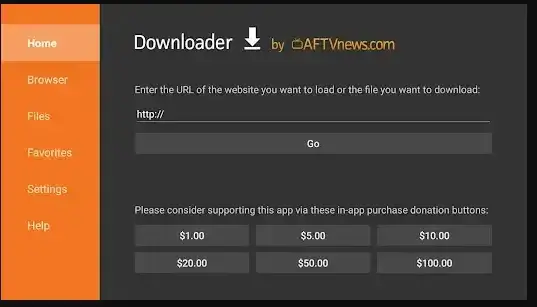 8. Click the Install button to begin the installation process.
9. Login with OTTOcean IPTV credentials to start streaming your favorite content.
How to Stream OTTOcean IPTV on LG & Samsung Smart TV
The LG Content Store and Samsung smart TV hub have native support for IBO Player. You can install it to watch the OTTOcean IPTV content on Smart TV
1. Go to the Content store on LG TV and Smart Hub on Samsung TV.
2. Search for the IBO player in the Search bar.
3. Select IBO player in the search result and click the Install button.
4. Launch the app on your TV and note down the Device ID & Key.
5. Visit the activation website of the IBO player from your PC or smartphone.
6. key in the Mac address and Device Key in the given fields and click Login.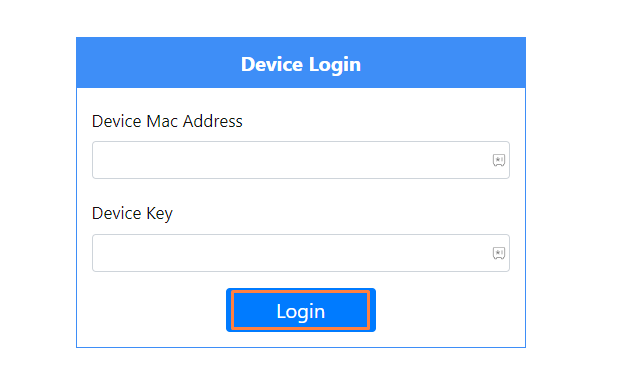 7. You can add the M3U file format to stream the content.
Watch OTTOcean IPTV on MAG Devices
1. Navigate to Settings.
2. Go to System Settings >> Servers >> Portals.
3. Enter the portal name and the portal address provided by Ottocean IPTV service under the portal 1 URL.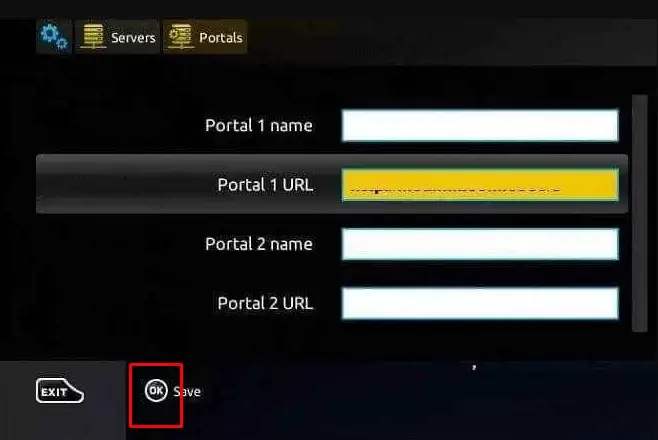 4. Click OK to save the playlist and then restart the portal to start watching its channels.
How to Stream on Enigma 2
1. To fetch the IP address of the Enigma 2 device
Settings → Set-up → System Network Device → Service Adapter
2. Note down the IP address on the screen.
3. Now, go to a web browser on your PC and download Putty Software.
4. Once installed, open the app to enter the IP address of your Enigma 2.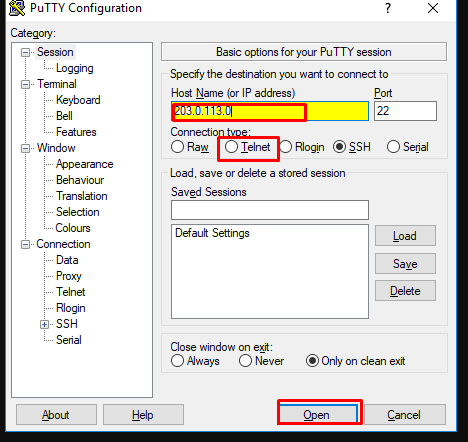 5. Change the Connection type to Telnet and click Open
6. Enter the login and password as Root, which is the default.
7. Copy and paste the URL received after subscribing to the service
8. Now, type Reboot to restart your Enigma2 device to stream TV channels.
Customer Support
OTTOcean IPTV offers excellent customer support. You can access its 24/7 live chat feature to clear your doubts regarding the service. Also, you can mail your concerns to the mail ID info@ottocean.com. A customer support representative will get back to you to answer your questions.
Alternatives to OTTOcean
OTTOcean provides all the features for a hassle-free viewing experience. There could be various reasons for you to dislike the service. In such cases, you can try some of the alternatives mentioned below.
Galaxy IPTV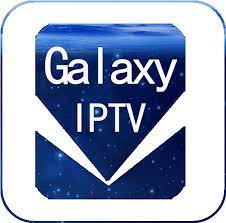 Galaxy IPTV is a subscription-based IPTV service with 10,000+ live TV channels and VOD content. The IPTV service provides Xtream Codes and M3U URLs to stream on relevant IPTV players. You can contact the support team via email or live chat feature. This IPTV service offers a 24-hour free trial.
Cobra IPTV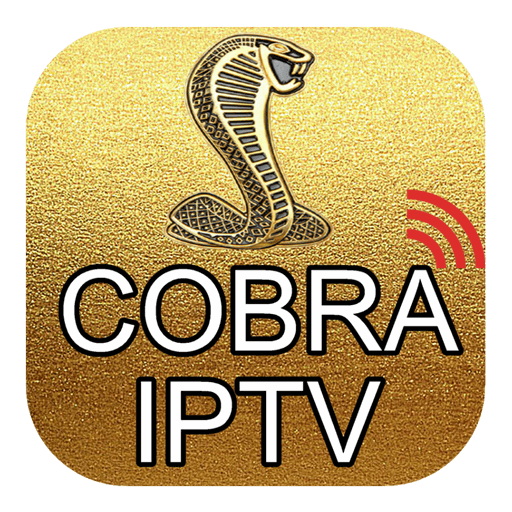 Cobra IPTV is one of the prominent IPTV services offering M3U playlists to stream on IPTV media players. You can watch 20,000+ live TV channels and 70,000+ VOD content. Support various video quality like SD, HD, and UHD. The service also offers 24/7 customer support to clear all your queries.
Strong IPTV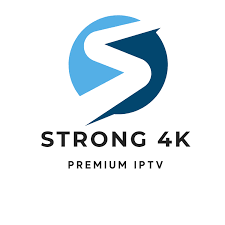 Strong IPTV is a popular service with 50,000+ live TV channels and 100,000+ on-demand content. Stream its content in various resolutions like SD, HD, and UHD. It offers Xtream codes to stream on relevant IPTV players. You can reach the customer support team while facing any issues with the service.
OTTOcean Review
OTTOcean is a fabulous service offering numerous live TV channels and VOD content. You can also stream in multiple video qualities. Also, it offers a free trial to test the service. Unfortunately, it does not have external media player support, so you need to rely on an IPTV player to stream its content.