My IPTV Guy is an online shopping website that sells IPTV devices at affordable prices. All the products are delivered to your doorstep for free of cost and also have 7 days return policy. You can also buy bulk devices up to 10 at a time, and you can resell them. There are three types of IPTV devices currently available, and they are Android Boxes, Firestick, and MAG Boxes.
My IPTV Guy has various models that can stream up to 4K resolution, which will be a better quality to watch on your TV. Firestick devices are bought directly from Amazon and jailbreaked.
How to Buy My IPTV Guy Android TV Box
1. Go to the My IPTV Guy website.
2. Click Android Boxes and then tap the SHOP button.

3. Currently, there is only one Android box (2GB – 16GB) is available, and it costs $130.
4. Read the description to know more about the product and its special features.
5. Then, tap the Add to cart button and then tap View Cart.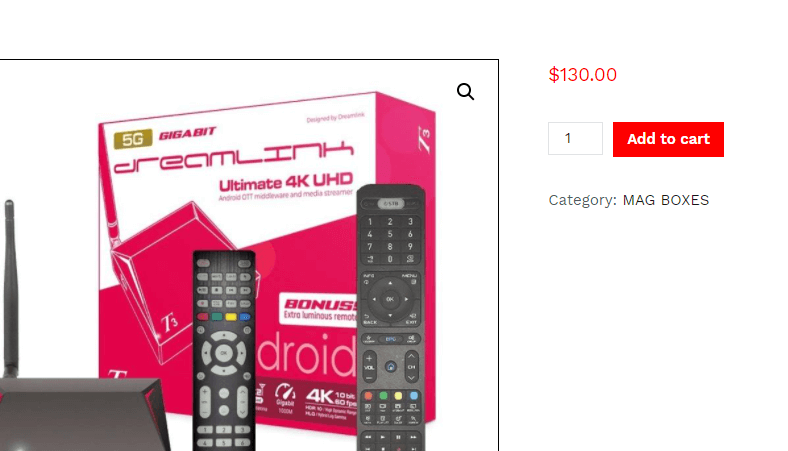 6. Click the Proceed to Checkout button on the cart page.
7. Enter your billing address and credit card details, then click the Proceed button.
8. Complete the payment, and then the device will be delivered to the registered address.
How to Buy My IPTV Guy Firestick
Everyone knows that Firestick is solely manufactured and distributed by Amazon. But My IPTV Guy sells jailbroken Firestick in which the restricted features are unlocked.
1. Go to the My IPTV Guy website.
2. On the home page, select Amazon Firesticks.
3. Now, select the Firestick model, 2nd Gen costs $65, and 3rd Gen costs $95.
4. Click Add to Cart, then View Cart, and enter your billing address.
5. Scroll down and enter your credit card details. Then, click the Proceed button.
6.The device will reach you within 7-15 days.
Note: If you already have a Firestick device, then you can send it to My IPTV Guy to jailbreak it for just $30.
How to Buy My IPTV Guy MAG Boxes
1. Visit the My IPTV Guy website.
2. Select MAG Boxes in the main menu and click the View all Collections button.
3. Select the device you want to buy.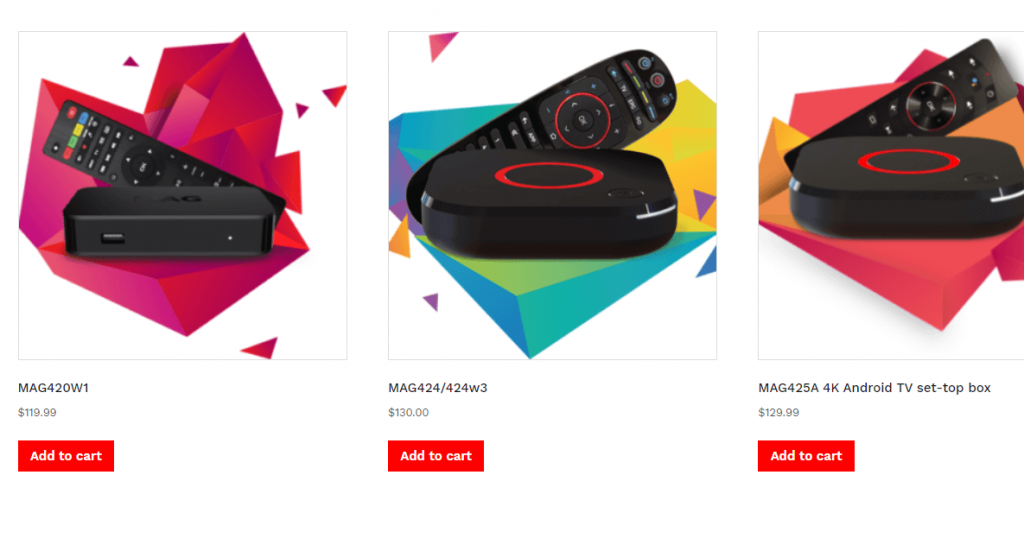 4. Then, add the item to the cart and go to the cart page.
5. Enter a coupon code if you have one, and then click the Proceed to Checkout button.
5. Fill in the form and complete your payment.
6. You will get the order confirmation and shipping details on your registered email.
Customer Support
You can directly walk in to store or call (310) 462-2604 for instant support regarding your orders. If you have any questions before buying, then you can fill in the contact form on their website and click Send button to send your queries.
Opinion
The most trusted place to buy IPTV boxes is the My IPTV Guy. If you're nearby to their physical store, you can directly visit the store and purchase the device. The store location is available on the website. For more IPTV boxes, try Guru IPTV and Easybox IPTV.