Since IPTV technology is rapidly growing and evolving further. Now, you can get the IPTV services using the best IPTV set-top box. The Set-top box is made as a receiver, and with the IP technology, you can watch the IPTV contents. But the drawback is that you can watch the IPTV contents only from your home because you cant carry the Set-top box all the time with you. Still, IPTVs are affordable. So, you can choose Redline IPTV set-top box as an alternative to cable TV.
Redline IPTV is an IPTV receiver technology that you can connect to your TV to watch the IPTV contents. But still, you need an internet connection. Also, you need to subscribe to it. With the subscription to Redline IPTV, you will get unlimited IPTV contents to watch at your disposal. Now, it is conclusive that the IPTV subscription is affordable than the Cable TV provider subscription. Make a choice and start watching the IPTV content now.
Features of Redline IPTV
Redline IPTV Set-top box supports 4K videos.
Introduced a new technology that reduces the buffering to stream your favorites seamlessly.
Set-Top Box + 1Year IPTV subscription at $220. Then, you can renew your subscription at $99/year.
Customer support is available for 24 hours.
How to Get Redline IPTV Set-Top Box
1. Visit the official website of Redline IPTV.
2. From the home page, select Buy Redline IPTV.

3. Then, select Start Shopping.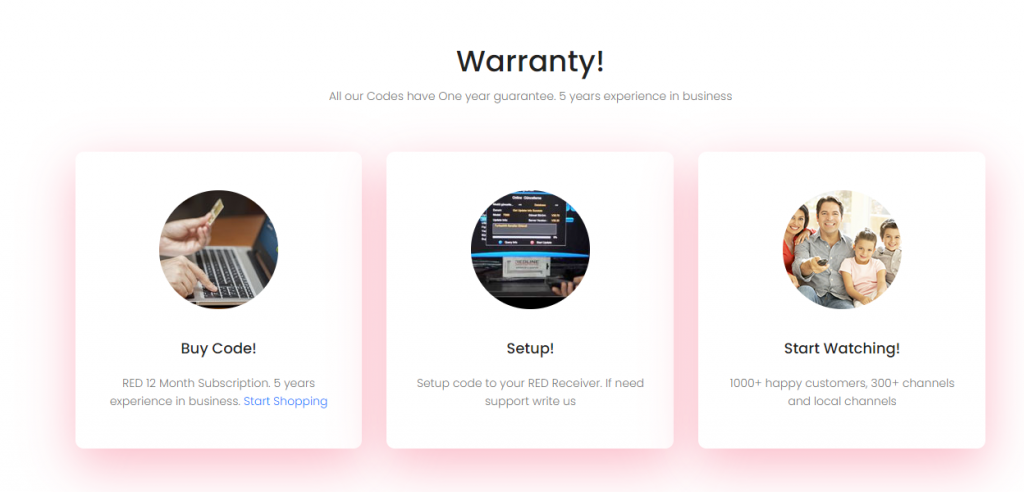 4. Now, select a Product. If only the IPTV codes are available, WhatsApp the IPTV Provider on their official website.
5. Select Next Step.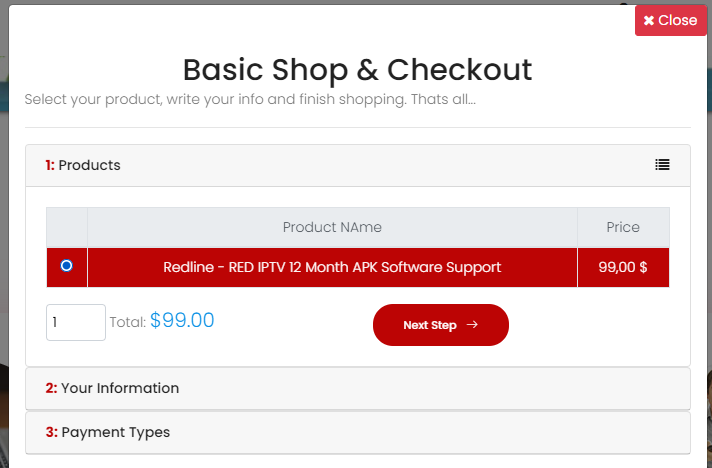 6. Then, enter your personal information.
7. Select Checkout.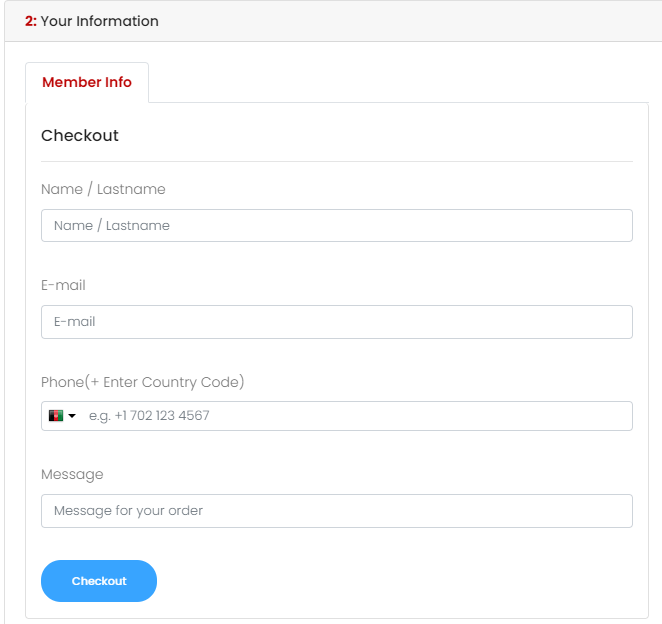 8. Now, Click on PayPal.

9. Login with your PayPal credentials and pay for the subscription.
10. Now, you will receive your Set-top box at your registered address.
Specifications
OS
Android 9
CPU
Amlogic S905X3
Internal Memory
16 GB eMMC 5.0
RAM
2 GB DDR4
Power Supply
DC 5V/1.5A
Operating System
Android 9
HDR
HDR10, HLG,
Dolby Vision
USB Ports
1 * USB 2.0, 1 *USB 3.0
External Memory
Expandable up to 32GB
Supported Language
English/French/German
Spanish/Italian/Turkish
Multi-Languages
LAN
Ethernet: 10/100/1000M
Wireless
802.11 b/g/n
HDMI
HDMI 2.0
Warranty
1 Year
How to Setup Redline IPTV Set-Top Box
1. Unbox the Set-top box package you have received at your address.
2. Connect your Set-top to the TV using the HDMI cable.
3. Plug the adapter into a power source and connect it to the set-top box.
4. Also, connect the Audio and Video input cable to your TV and the Set-top box.
5. Then, power on your TV and Set-top box.
6. Type in the Activation Code that you received from the part of your subscription.
7. Now, you can stream the IPTV channels and control the Set-top box using your Set-top box remote.
Customer Support
You have two options to contact customer support. One is the live chat option to chat with the customer support representative. The other one is the WhatsApp features that you can use to chat with the IPTV provider with a real-time chat.
Opinion
You already know the drawback that you can't take the Set-top box and watch the IPTV contents anywhere you go. But you can affordably watch the IPTV contents from the comfort of your home. So, if you decide to cut the cord on your home, you can choose to get the Redline IPTV set-top box to shift to the IPTV technology. Also, you can choose other IPTVs like Shahid IPTV, Superbeam IPTV.